How to Use Dry Shampoo: The Dos and Don'ts Explained
How to Use Dry Shampoo: The Dos and Don'ts Explained
Despite differences in hair types, textures, lengths and styling preferences, there's one product that can find a happy home in any hair care routine: dry shampoo. But before this beauty mainstay found its home in our gym bags and bathroom cabinets, different forms of dry shampoo have been popping up in hair care history. Thousands of years ago, there was some evidence of people in Asia using a type of clay to absorb oils in their hair. What we know as "modern" dry shampoo began around the 1940s when "Minipoo" came out — you'd simply sprinkle the dry talcum powder onto the scalp, and massage it in to absorb extra oil and dirt. 
Nowadays, dry shampoo is available in the classic powder or aerosol formulas, depending on your specific hair type and styling needs. The name is kind of deceiving since it's not shampoo in the traditional sense of being a cleanser that needs water to wash away dirt and build up. 
Aerosol spray dry shampoos are generally made up of alcohol, starch or clay, and powder versions are usually made of starch, clay or talc without the alcohol seen in sprays. And almost everyone can make dry shampoo work for them; the exceptions are for anyone who has extremely dry skin or thinning hair since dry shampoo can increase the dryness of the scalp or clog hair follicles in those cases. Whether you're looking to extend the time between washes or a blow-out, deal with excess oil, or just add volume and texture to fine or limp hair, see which type of dry shampoo you should be reaching for (and make sure you're using it correctly!)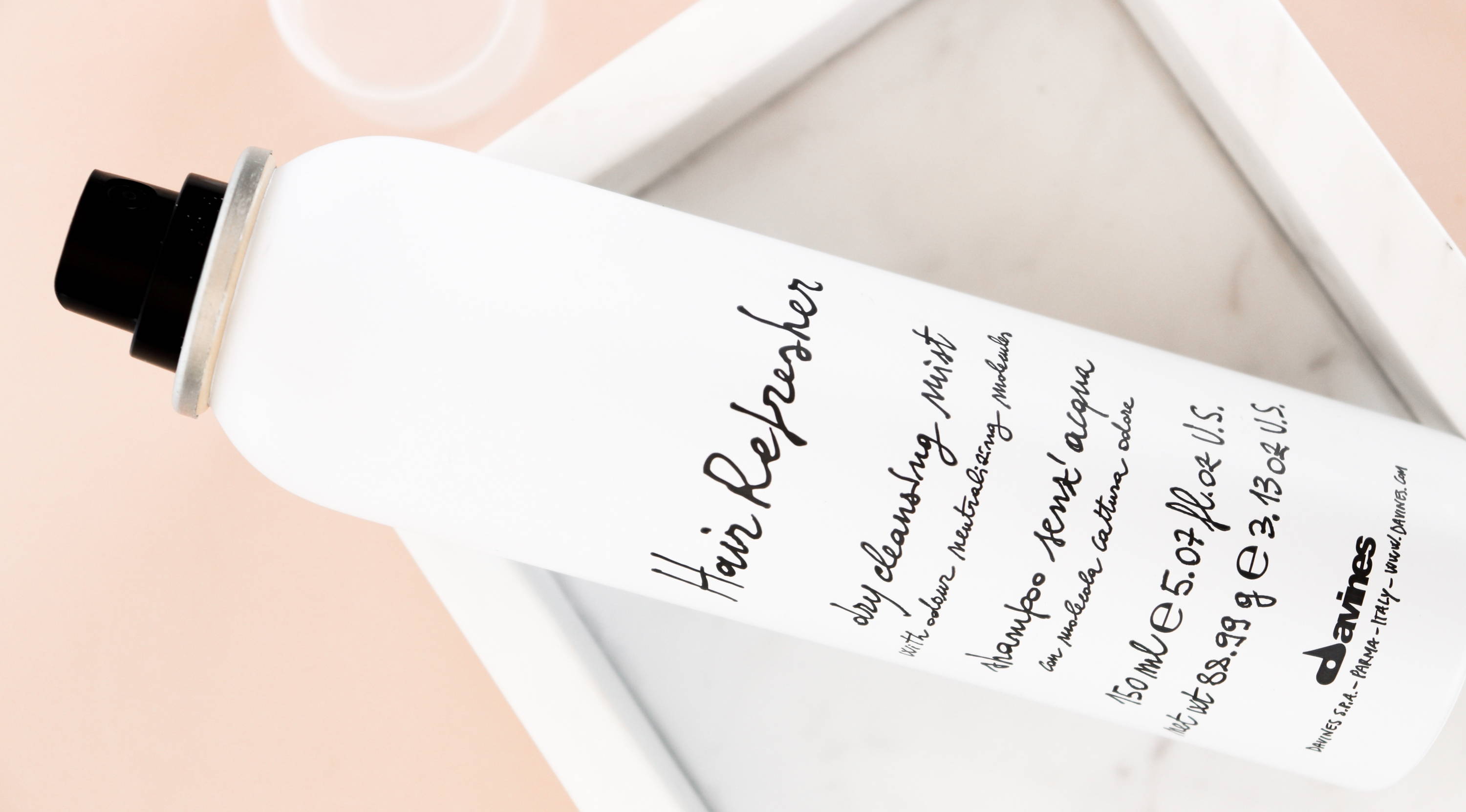 Photo by Lindsey Del Colletti
If the phrase "dry shampoo" immediately made you think of chalky, white roots, there's a very good chance you either picked up the wrong type for your hair, or were just applying it incorrectly. Every beauty routine has different tips, tricks, and needs, and there are different kinds of dry shampoo to suit different hair types. Here's a foolproof way to make sure that you have the right dry shampoo for your individual needs
1. Choose the right color for your hair type. As someone with dark, almost black hair, I've had several bad experiences with chalky white dry shampoo settling onto my scalp. That's why it's important to choose the right product for your hair color. In general, blondes can turn to powder dry shampoo, since it's been seen to brighten their hair; and since powders can leave darker hair looking gray-tinged and dull, brunettes will have better luck using aerosol sprays. Some brands specifically make tinted dry shampoos, which is an easy way to find the right match.

2. Keep a good distance. If you're using an aerosol, the general recommendation is to spray from a distance of about 6 inches from your scalp — but be sure to read the individual product recommendations, since some can suggest you go up to 10 inches away. Spraying too close to the scalp increases the likelihood that you add way too much product, which can make your hair look dingy and weighed-down. If you're using a powder, sprinkle it onto your scalp from a few inches away, and distribute it evenly with your fingers.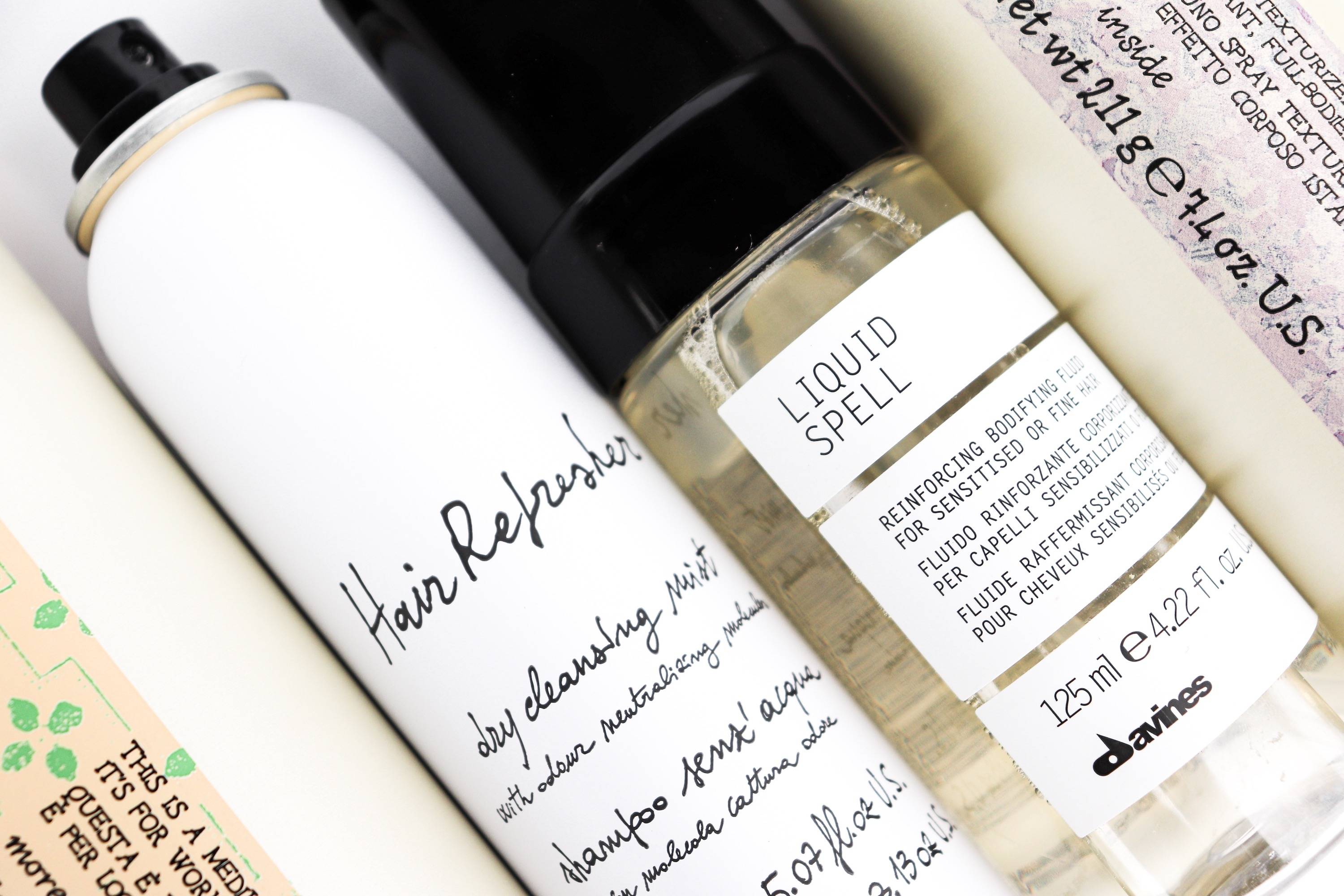 Photo by Lindsay Del Colletti

3. Work in sections. Rather than just haphazardly spraying the dry shampoo all over your head, it's better to have a plan of attack. Start by pulling your hair up and working in sections, and aim for the top few inches of hair, versus just spraying directly onto your scalp. Unless your lengths and ends are also really oily, this should be all you need.

4. Make sure your hair is dry. Don't use dry shampoo on wet or damp hair. In order for the dry shampoo to work properly and absorb excess oil and dirt, you'll need a nice dry canvas.

5. Remember to be patient! Dry shampoo needs time to set to work properly, so resist the urge to immediately rub the white powder throughout your roots. You want to make sure that you're letting the dry shampoo take the time to absorb all of the oil and dirt from your hair, and immediately rubbing it out will just leave you with greasy roots and powdery strands. After application, wait around 2 minutes to ensure that the product is properly absorbed, then move on to distribution.

6. Distribute. Once the dry shampoo has settled, evenly distribute it over your scalp. The easiest way is to use your fingertips to spread it around, but you can also use a brush or blow dryer to make sure everything is covered.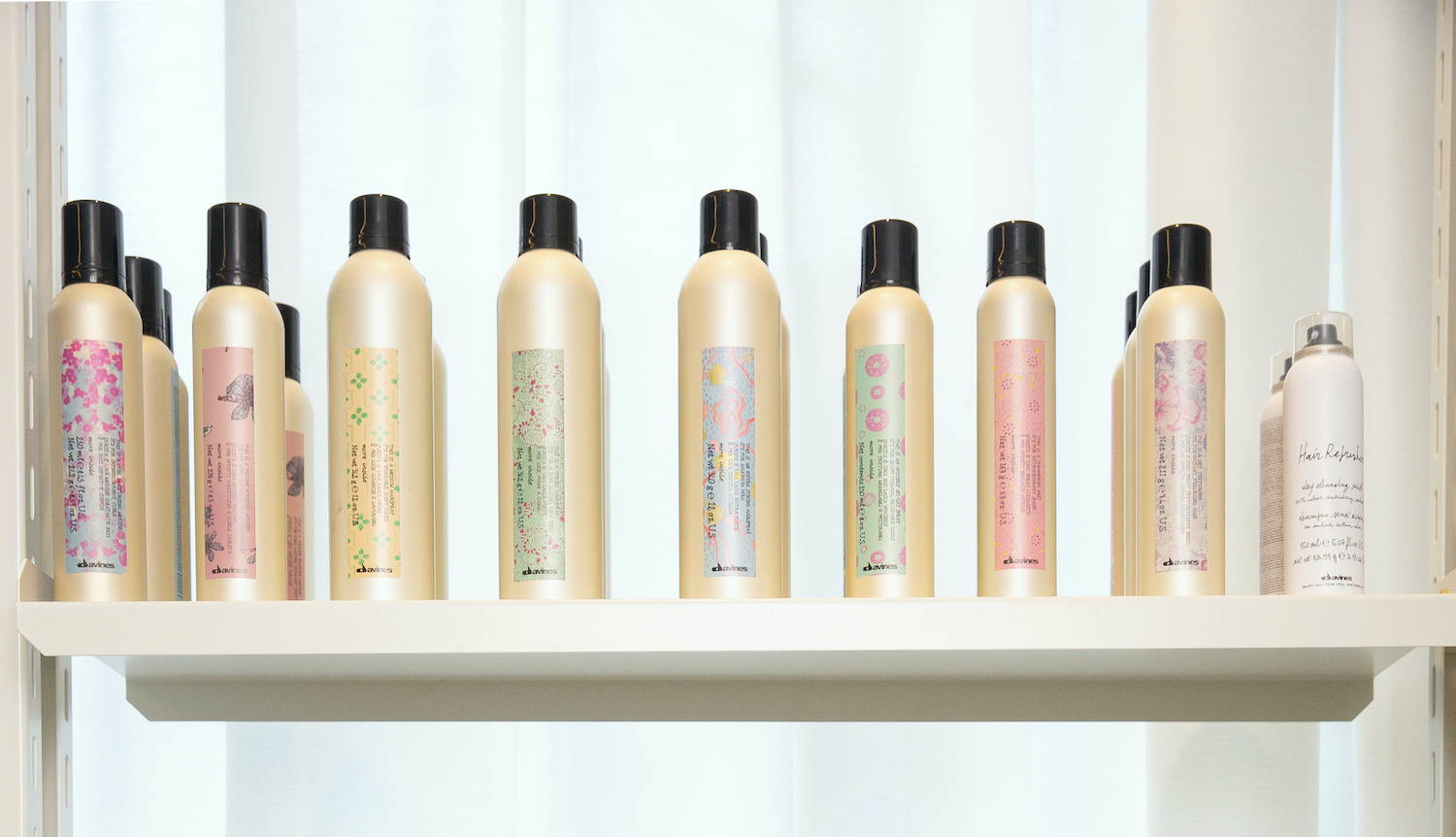 Additional Dry Shampoo Tips
Now that you have the application down, remember these bonus tips to ensure you're using your dry shampoo to its full potential.
7. Style to add volume. Beyond the benefits at your roots, a dry shampoo is also a great tool for adding volume and life to fine or limp hair. Spraying an aerosol mid-shaft will give body to fine hair, and spraying it on the ends adds piecey, defined texture to your hairstyles. If chronic limpness is a hair issue for you, try adding fine hair products into your hair care routine. Adding a natural hair mask into the mix is also another great idea since the right formula can help tackle additional impurities on your hair and scalp. And even if you don't have an extra minute to spare, here's an easy dry shampoo hack: apply it to your hair before bedtime to absorb oil as you sleep. Brush it out in the morning and your hair should look more voluminous, texturized and clean.
8. Pick a non-toxic product. As is the case with most beauty products, some products are just better for the environment (and you) than others. Look for ones that have natural ingredients; a good example is looking for dry shampoo which is made with natural active ingredients like absorbent rice flour. And if you're just looking for what to avoid, look for dry shampoos without things like sulfates, phthalates, GMOs or synthetic dyes.
9. Use sparingly. Now that you're a confident dry shampoo user and understand all of the style-saving benefits it has, you might be tempted to reach for it every day. But this runs a risk of too much product build-up, which will leave your hair looking heavy and lifeless. Your scalp needs regular proper cleansing to make sure you're getting rid of bacteria and dead skin cells, and constantly applying dry shampoo is only going to absorb dirt and oil. After about 3 consecutive days of dry shampoo use, it's time to shampoo for real. Try using a clarifying shampoo that specifically targets product build up, and you'll start the day with clean, healthy hair. If you're dealing with excessive build up that's led to dandruff, a clarifying, detoxifying and purifying shampoo can target that cause.
Dry shampoo is known as a hair savior for a reason: it neutralizes greasy roots, extends the life of pricy salon blow-out sessions, and even adds natural-looking volume to fine or limp hair. Once you've considered the factors to finding the right dry shampoo for your hair color and type, as well as mastered the art of application, you're good to go. Skip a wash day (or two) without skipping out on your style — dry shampoo has your back. And roots.
by Lauren Hannel, davines.com staff contributor
cover photo by @windypeakvintage